PSA nitrogen generators for LC-MS – NG- LCMS series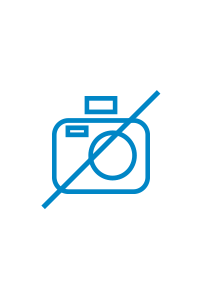 LC-MS analyzers do not all share the same requirements in terms of type, flow rate, pressure and purity of the gases needed for their operation. That's why the NG LCMS series was created to meet the needs of all LC/MS analyses on the market.
Available in 5 models with the option with/ or without / built in air compressor:
NG6 series : max. output of 35 L/min of N2 gas
NG6 HF series : max. output of 64 L/min of N2 gas
NG6/1 DF series : The dual flow, specifically designed for the Agilent 6400 &6500: to meet the drying, sheath, nebulisation and collision gas requirements. The generator provides two continuous streams of nitrogen from a single 'plug & play' unit.
NG7 series : max. output of 15 or 25 L/min of N2 gas
NG6 TF : the triple flow, for ABI SCIEX LCMS specifically designed to supply Curtain, Source & Exhaust gases with dry air and nitrogen for ABI SCIEX LCMS instruments.
Ask about product
RANGE
REFERENCE
OUTLET FLOW RATE
PURITY
OUTLET PRESSURE
NG- LCMS SERIES:
Fully regenerative
PSA technology;
reduced risk
of gas contamination
and phthalate free
NG6-35- LCMS
35 l/min
> 99%
7bar
NG6-HF- LCMS
64 l/min
> 98%
7bar
NG6-DF-LCMS
2x outlets N2:
35 l/min
200 ml/min

> 99%
>99.999%

7bar
3bar
NG6-TF- LCMS
3x outlets:
12 l/min N2
24 l/min Dry Air
8 l/min Dry Air

> 99.99%
HCs < 0.1 ppm
HCs < 0.1 ppm

5.5bar
7.6bar
4.2bar
NG7-15- LCMS
15 l/min
>99.5%
7bar
NG7-25- LCMS
25 l/min
> 98%
7bar
NG-MP/AES
PSA technology
*DF - Dual Flow
NG8/1 MP/AES
10 L/min
>99.95%
65 psi
NG8/1-DF*-
MP/AES
N2 - 25 L/min
Dry air – 36L/min
N2 >99.5%
Dry Air:
HCs < 0,01 ppm,
H20 dp < -50°C
N2 65 psi
Air 87 psi